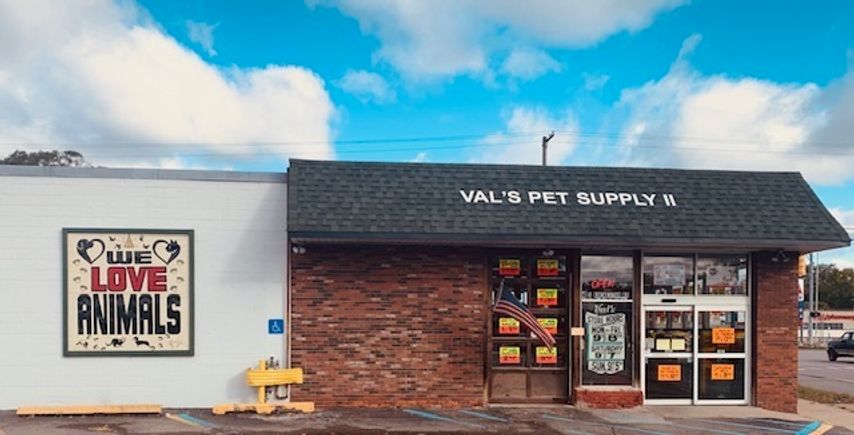 Welcome to Val's Pet Supplies
A Friendly, Family Owned Business who cares about Your Other Kids! We supply all types of food for any kind of pet Also a big selection of toys. We sell all the major brands of cat and dog food a shopper would find at their mass-market retailer, as well as some of the more premium brands such as Science Diet, Nutro and many others.

Anyone wishing to lure more of a certain type of bird to their yard couldn't find a better brain to pick than Jack Robbins', or for that matter any of the staff at Val's. We are known for our wild bird seed, which is blended for us. It's sold at a better price than some generic blends, and it's customized to appeal to Michigan birds. We also sell individual seeds-sunflower, thistle and many other types.